Get Connected Now at Greater Things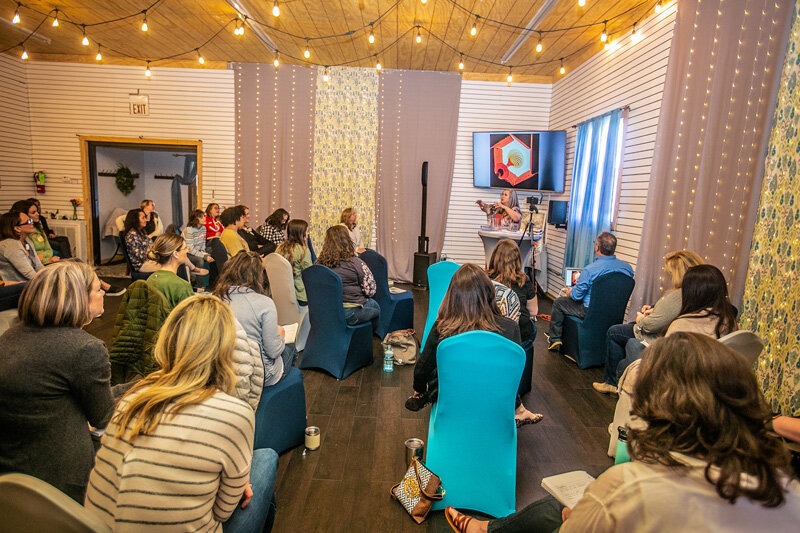 Breathe Deep (with Childcare) – 3rd Tuesday of the month – 6:30 – 8:30 pm.
Join us every third Tuesday of the month for Breathe Deep, a monthly women's gathering to experience genuine community, passionate worship and real teaching from Jana Spicka to strengthen, build, and encourage.
Contact Crystal Freeman with any questions at crystal@greater-things.com.
New Wine Church – Every Sunday at 10 am
We are an intimate gathering of people who love to worship, intercede and have deep conversations about the heart of God. We have an expression, "known and grown in the affections of God" and we really mean it. We run hard after the "greater things" Jesus promised and we run hard after authentic, honest relationships, biblical grounding, and faith to move mountains.
Beyond Budgeting: Steps to Healthy Finances – Meets April 24 from 8:30 am – noon
It's hard to get excited about a financial class, but this class is an absolute gamechanger. Sarah Mason takes her life of financial wisdom and imparts it in practical and beneficial tools. Many people who have taken her methods to heart have become debt free and stress free!
Contact Sarah Mason at sarahgracemason@yahoo.com to sign up.
Men's Group – Every Friday Morning
Chuck Spicka meets with a small group of men every Friday morning for community and study. Men can become so focused on work they miss the life with God as a co-laborer and the life with other brothers.
Contact Chuck Spicka to get connected at cspicka@gmail.com.
Holy Spirit Class (with Childcare) – 2nd, 3rd, and 4th Wednesday of the month – 10 am – 12 pm
Holy Spirit Class is for you! We gather every Wednesday of the month (except the 1st Wed) at 10am to create a safe space for women to explore the Holy Spirit. Everyone is welcome and childcare is provided.
Contact Crystal Freeman with any questions at crystal@greater-things.com.
Listen and See Podcast
Jana and friends are going after tough topics. Our heart is to challenge, inspire, and bring comfort. We are all on this faith journey together and we don't want anyone falling away. We hit the real issues that women need to hear so they can soar
Kingdom Access Class – Starting Fall 2021
A dream in the heart of founder Laura Collins, Kingdom Access is our instructional course with several goals. One is to be a bridge for those who are versed in biblical study but have not yet experienced the presence and power of the Holy Spirit. Two is to equip the students with culture changing confidence as we walk out our God given authority. Three is to prepare students who complete the two year course with ordination. We know God is doing a mighty work that will have great ripple effects in Knoxville and beyond. Identity, affection and access is the heart of Kingdom Access School.
Contact Laura Collins with questions or to sign up at crownforashes111@gmail.com.