Your link is in your inbox, but...
Are you ready to go deeper?
Are you stuck in dangerous cycles of:
Join Jana for a two hour live event designed to help you break free of these cycles and get un-stuck so you can walk in your gifts and talents every day!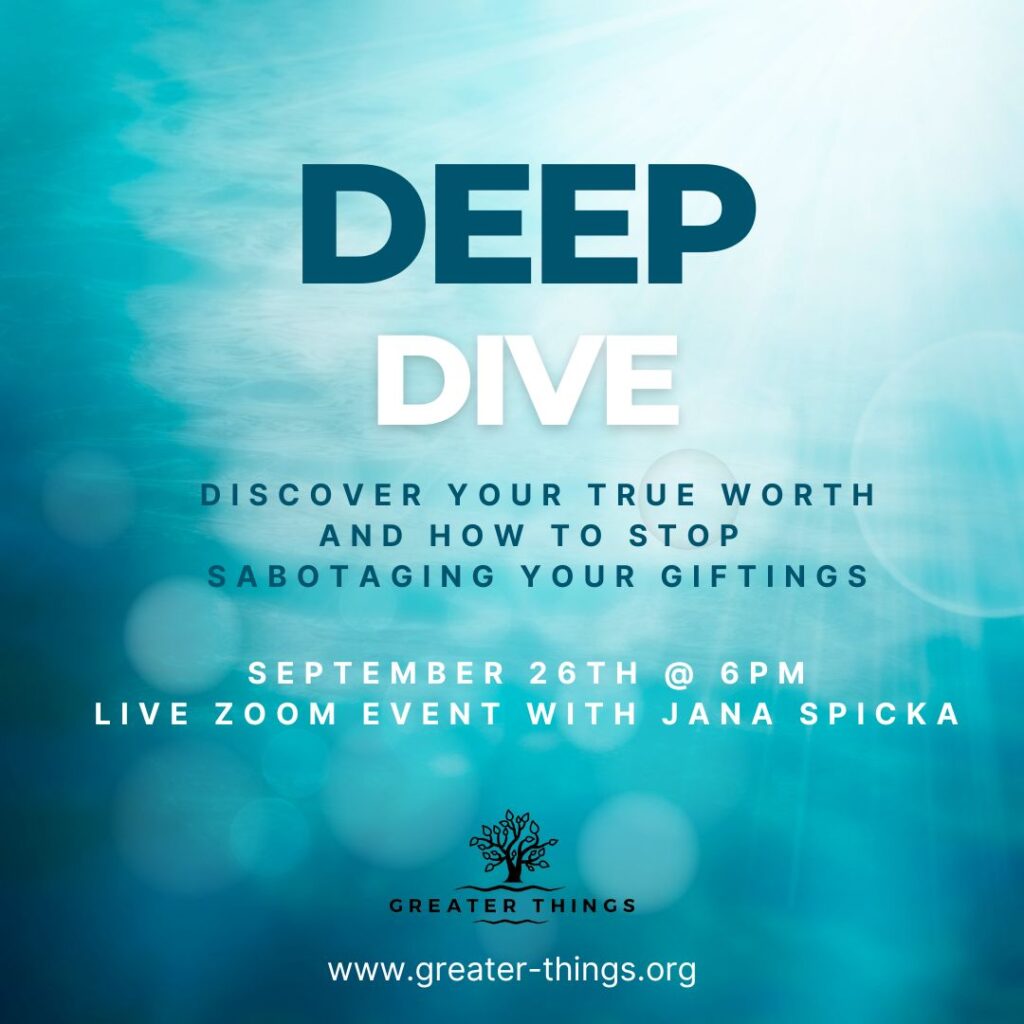 Jana is offering new opportunities for teaching and connection. These offerings also help support the vital mission of Greater Things.  So mark your calendars for 6pm, September 26th.
This will be a Live Zoom Event called Greater Things Deep Dive. This special, limited attendance, one-time event will be addressing worth and how we mask, ignore, and sabotage the gifts, talents, and beauty we carry. 
This 2.5 hour event will consist of teaching, Q&A, and connection time. The cost for the event is $50.
Details for the event, including the zoom link, will be emailed the week before the event.